It's near the end of January and Chinese New Year's really near. Thought it's time to post my 2016 review that I had been intending to do.
However, I did not want to do it the traditional way. And because it's Wednesday, I thought why not an interview? Not just an interview, but an imagined one with myself. Not just an imagined one, mind you! I asked a few peeps last night (your Wednesday morning, I suppose) to ask me any questions regarding my 2016. Some of them actually gave it much thought. A few silly questions here and there, but we all need silly from time to time.
So, here it…
(Not My) Interview with Myself
Was 2016 good for you?
Yes and no. It's funny that most of the world unofficially officially declared 2016 as a bad year, The Worst Year, even The Worst Year Ever in History (well, maybe modern history). I understand. 2016 was mean to me and my family and the world in general.
I am rather amazed, though, that I'm not hating on 2016 all that much, regardless of the fact that the negatives certainly outweighed the positives. Must be because I mindfully kept trying to be positive. No more letting depression in my life especially now that I have people counting on me. Maybe that should be my annual goal.
Who were your inspirations in 2016?
MY FAMILY. Family is never cliche, and I know a lot of people would give the same answer because that is the truth. Difficulties and issues aside, family is most precious to me. My husband, our kids, my sister…
Were your finances okay/great?
On the contrary, my dear Watson. Sadly.
What improvements did you do to yourself?
Work-wise, I added a few online-related skills, thanks to our company. On a more personal note,…
I read a little more.
I blogged more and wrote a little more, though most writing I did was for work. You can check out my monthly recaps, just search for #MonthlyRecap.
I opened up more by sharing more personal stuff. Hey, I even made public my Blogspot, although that's not really making me famous either, LOL!.
My bad temper lessened. Change was not easily noticed, but I promise you, it's there. You can't really rush these things.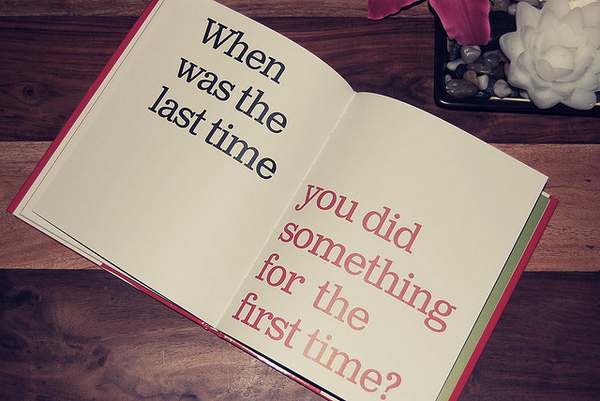 Tell us anything totally new/surprising that you did last year.
Became a contributor to My Trending Stories. I'm supposed to say "regular contributor" but I've stopped. Just trying to put my mojo back on.
Joined a poetry-writing contest. Didn't win, but at least, I got in.
Joined the Cherished Blog Fest for the first time.
Raised my voice at half of a fourth-grade class and told them to keep their act together…in front of their mothers! I'm not ashamed. I needed what needed to be done and, by George, it got done! One day, I'll tell you this little story.
Did you learn something new about yourself? What?
Change is always constant, but I'm probably basically same old-same old. I did learn something quite trivial. I have a terrible sense of direction. That's not really what I learned as I've known that for years. I did learn I'm not just one of a few, rather, there are many of us.
The struggle is real! We become lost to the point of looking stupid. What bothers me, though, is finding out it may not have been always like that, but the brain could have suffered some kind of damage (big or small) that was enough for it to not function the way it's supposed to. I told you, I can really relate with the woman on that BuzzFeed video.
Best advice you received last year?
"Be patient with the kids." I have to admit, I still need to keep heeding that advice.
Who would you like to thank (basing on 2016)?
I always thanked people. I really appreciated those who helped me in some way, be it in material ways or just through giving me moral and spiritual support. There were some who gave help without batting an eyelash and demanding for more explanations. There were even those with whom I just happened to tell my problems and they surprised me by volunteering to help. And some, they weren't able to help in the material sense, but they lent their ears to listen and offered great advice and prayers.
They're very good people, in my book. They did not willfully ignore me or give me the runaround or criticize me even (a few did, so thankfully, I now know how they are).
What was the biggest fear that held you back in 2016?
Fear to offend certain people so they would not get mad at me and we could keep that little amount of peace among us. In my efforts to avoid conflict, I let them force certain "rules" on me that they actually violated themselves from time to time — how selfish was that? I only did that to keep the peace even though it seemed I was becoming a pushover.
Nevertheless, as I expected based on past history, I may not move an inch from a corner and they would still find something to complain about and try to enforce more rules on me. Worse, they included others in the issue that they put those others' health, well-being and own relationships at risk. I would not stand for that. So I let them know that I could be civil to them but would not be a pushover.
Of course, I know they are mad right now. Honestly, it's them creating their own ghosts and problems. I'm just trying to deal with them as civilly and peacefully as I can.
What was the biggest challenge you overcame last year?
Losing my second baby. I really wouldn't call it "overcoming". It was something that happened and did not leave me any choice. I still think about her almost everyday. I don't even care that I've got a big tummy now because it reminds me of her. I'm not even sure I'm willing to overcome this. The real challenge is to not be sad looking at babies.
How many Koreanovelas (Korean dramas/TV shows) did you watch?
I'm not exactly a fan of Koreanovelas in general, but I do watch from time to time. Last year, I watched two with my closest roommate (I live in a boarding house on weekdays as I go to work). Watched Healer and Oh, My Ghost. I'm currently kind of following The Queen of the Office (a.k.a. Goddess of the Workplace), Korea's version of an original Japanese show.
Most embarrassing moment in 2016?
I was thinking about getting ignored, criticized and the runarounds, but no, those were humbling experiences. I can't think of any answer at the moment, truthfully.
What new life lessons did you learn from 2016?
I tried to rack my brains out, but to be honest, I don't think I learned anything new and substantial. If anything, the year only emphasized to me what I already knew, be they good or bad. Okay, maybe because of this, I did learn something: to never be complacent about things. 2016 was my eager reminder.
Some reminders:
Keep positive.
Prioritize family.
Don't be sensitive–deal with it gracefully.
Always say thank you to kind people and be sincere about it.
Say sorry and be sincere as well.
Keep calm, but don't be a pushover.
Recognize the wolves in sheep's clothing and never forget they are around.
There will always be people who will put you down either face-to-face and mostly behind your back, so don't mind them much. It's their time they're wasting.
What makes you thankful for 2016?
Just the fact that we are still alive and kicking.
That's it, my 2016. So, how was yours? 🙂