Oh, July! How fast you went by! But at least, you kept me pretty busy and I hope I can keep it up. How did I fare? I think I did well enough.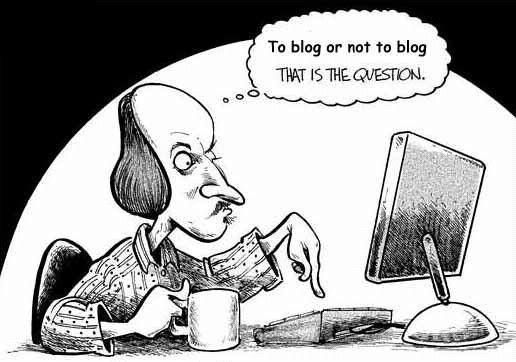 Blog-wise:
(1) I started my Hashes — that's what I'm calling my hashtagged posts (e.g. #TuesdayTips, #FeatureFriday). These kept my blog busy. Not sure if they work to my advantage in terms of actual readership, but they give me more focus. July was trial-and-error month, though, so I'll be trying a more workable scheme.

For August, I've started trying to see what works best, what combo days, etc. The stats page does tell my current best days and best times, but since I'm not a business anyway, I am not going to sweat on those. It's not really just about what brings in the visitors, but about how I can work on my posts efficiently and regularly. If anything, I maybe adding one or two more hashes.
BTW, this post replaces #MondayMemoirs for now.
(2) I joined and finished a challenge! It was the Cherished Blog Festival (#CBF16, #CherishedBlogFest) that was held last July 29-31. Instead of just one post for the whole challenge, I made one for each day. I will try to join this again next year.
Through this, I met more bloggers, followed more, got more followers–win-win situation, right? However, considering what I thought of sharing as cherished "item" (FAMILY) and my own feelings at the time I created the posts, they became therapeutic for me. I do want to keep it more jolly next time.
Post titles: 'My Family', 'How do I Love Thee', 'Inspirations'
(3) I continued "re-updating" Memoirs of a Coffee Cat. Was actively doing it first half of July, not-so-much the next. I'm not really in a hurry. This is how it's going to run.
(4) I got interviewed about life as an "N.B.S.B." or, at least, former. It was fun to share my story, in a sort of way. In hindsight, because I didn't realize at the time that since I'd be sharing it to you all, who are mostly non-Filipinos, I should have stuck with an all-English interview. Most of Dr. Eamer's blog's Filipino readers understand English anyway. Nevertheless, you can still get a lot from what I shared.
(5) Last time, I mentioned about the Awards Gallery. Happy to report I did add the newer certification badge. Currently trying to find time to get certified for yet another online training. Meanwhile, sorry to announce I haven't answered three blog awards still, especially one that I told my blogger-friend Christine a.k.a. C.E. I was going to answer (honestly, I began, but answering it proved to be harder than it sounds).
Social Media Reach-out:
(1) As usual, I try to say thank you to new blog followers, even post-likers. It's just right to show my appreciation and let them know they're not just statistics to me. I make sure to visit their blogs, say something, have a look around.
If I haven't told you yet, I have been visiting those who have clicked on FOLLOW even many, many, many months ago, been doing that since last year. I feel ashamed for not having said my thanks before. Understandably, many of them probably felt unappreciated and did not come back, so I'm reaching out. I've begun doing the same thing with my Facebook page. It's just funny when I message them and they ask "who are you?"
(2) My Facebook page, J.GiOFFICIAL, just turned one last Friday, Yaaaayyyy!!!!!
Fiction/Story-writing:
I mentioned about having created my Wattpad account. Well, after my first fiction post, my posting itself became fiction, sadly. Haven't had the time and that should be what I have to really work hard on, having the time. Haven't even updated parts of stories.
Again, I will try. Maybe I should integrate my writing with my hashes. Will let you know soon. Planning two other things. Not telling yet. You'll know it once something comes out of them.
Personal:
Honestly, if I start telling you what's been happening now and what's been happening in the past years of my life, you're going to get much more entertained with  my true stories rather than with my fiction. These recent weeks weren't that kind and were particularly stressful. I just try to take things in stride, keep calm and keep the peace. Just don't make me promise to stay like that as that will depend on other people. When you keep getting pushed to the brink, eventually, you'll push back, right? I just try to balance things. For now.
On a less serious note, I finished Gregory Maguire's Son of a Witch like I said I would 😉 Currently finishing Anne Rice's Interview with the Vampire that I long-started and kept long-abandoned till now. Don't ask me yet what's next on the list.
Alright, August 2016, let's get to work!!!